Barging Your Prefab Modular Home To an Island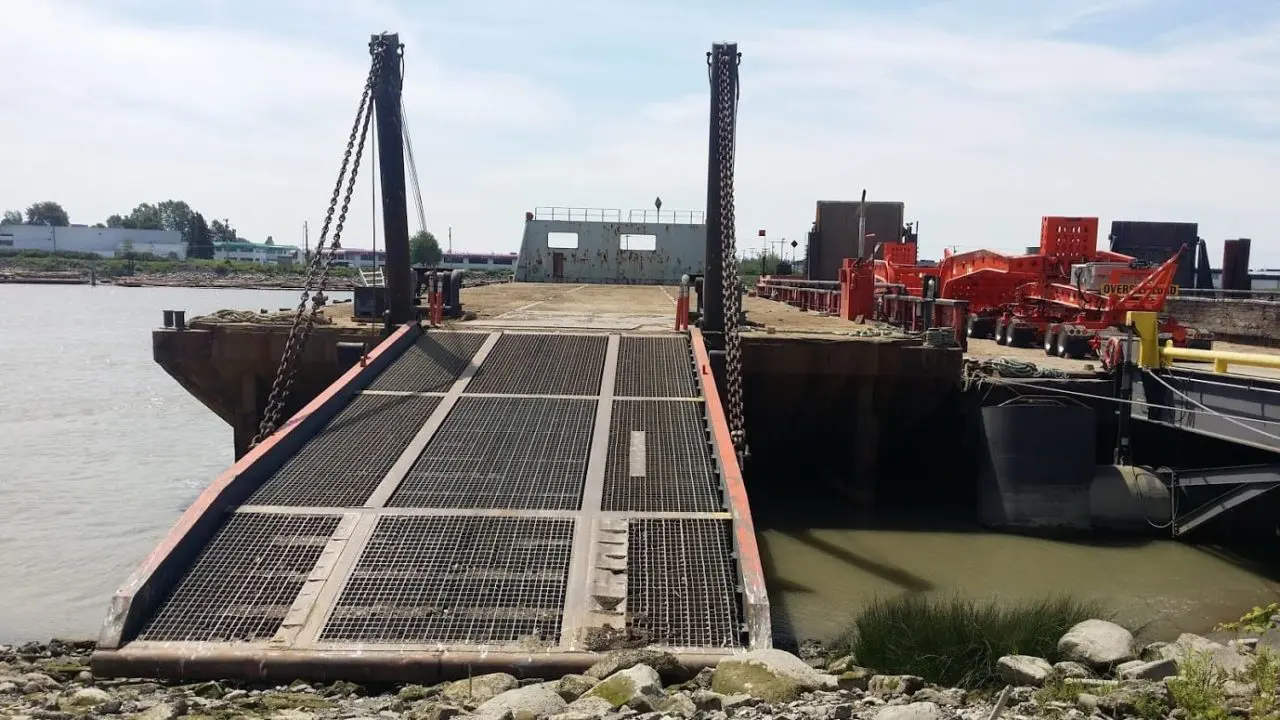 Do you have an island property? Ever wonder how a modular building might get to your lot? Read below for more.
Barges Generally Speaking
Sometimes the roads just don't go where you need them to, particularly in British Columbia, so in order to get your prefab modular home where it needs to go you might need to hire a barge.
There are some pretty amazing barges on the coast that can handle some large loads, like maybe as many as 10 modules,  a crane, and a shipping container or two full of your stuff.
Since the barges allow multiple units to be transported at once it can relieve a lot of hassle and save time and money.
BC Ferries can also ship modular homes but the constraints on height and width are even a little more stringent that those of the standard highway. Additionally, with utilizing the ferry can create other issues because logistically you are not in control of the sail or landing time as well as there may be other issues that may arise when you are not in control like you would be with your own barge.
How Shipping Your Prefab Modular Home On a Barge Works
In order to ship your prefab modular home via barge, it's quite simple. We locate an appropriate barge company and hire them to move your home. The trucks carrying the modules are driven to a location where they can get on the barge. Everything is then loaded on the barge.  
"Everything" includes the crane that will be needed to install your home. We've even been involved in projects where customers have sent all of their furniture to us in advance and the furniture was loaded into a shipping container and shipped to site with the homes.
How can you beat that?
Typically insurance requirements of the tug company require that there are no passengers allowed on the barge ride to and from the island.  That means everyone else needs to jump on a water taxi or other boat and head over to the landing spot.
Once the barge arrives everything is unloaded, the homes are installed and everything is loaded back up and sent to the mainland.
The Cost
The cost of sending your home on a barge can be significant, but it's not exorbitant. Call it a bit of a convenience fee since it allows you to ship a beautiful prefab modular home that was built indoors over to a site where it would have taken regular construction workers a much longer time to build your home in a place where it probably rains a lot.
If you would like to learn more about options or to discuss your project, get in touch with us at info@builtprefab.com or head back to our site at https://builtprefab.com where you can learn more about us,our product, and our process.
Built Prefab designs and manufactures premium prefab modular homes in Kelowna, British Columbia and ships them across Western Canada.