Foundation Types for Modular Construction – A Primer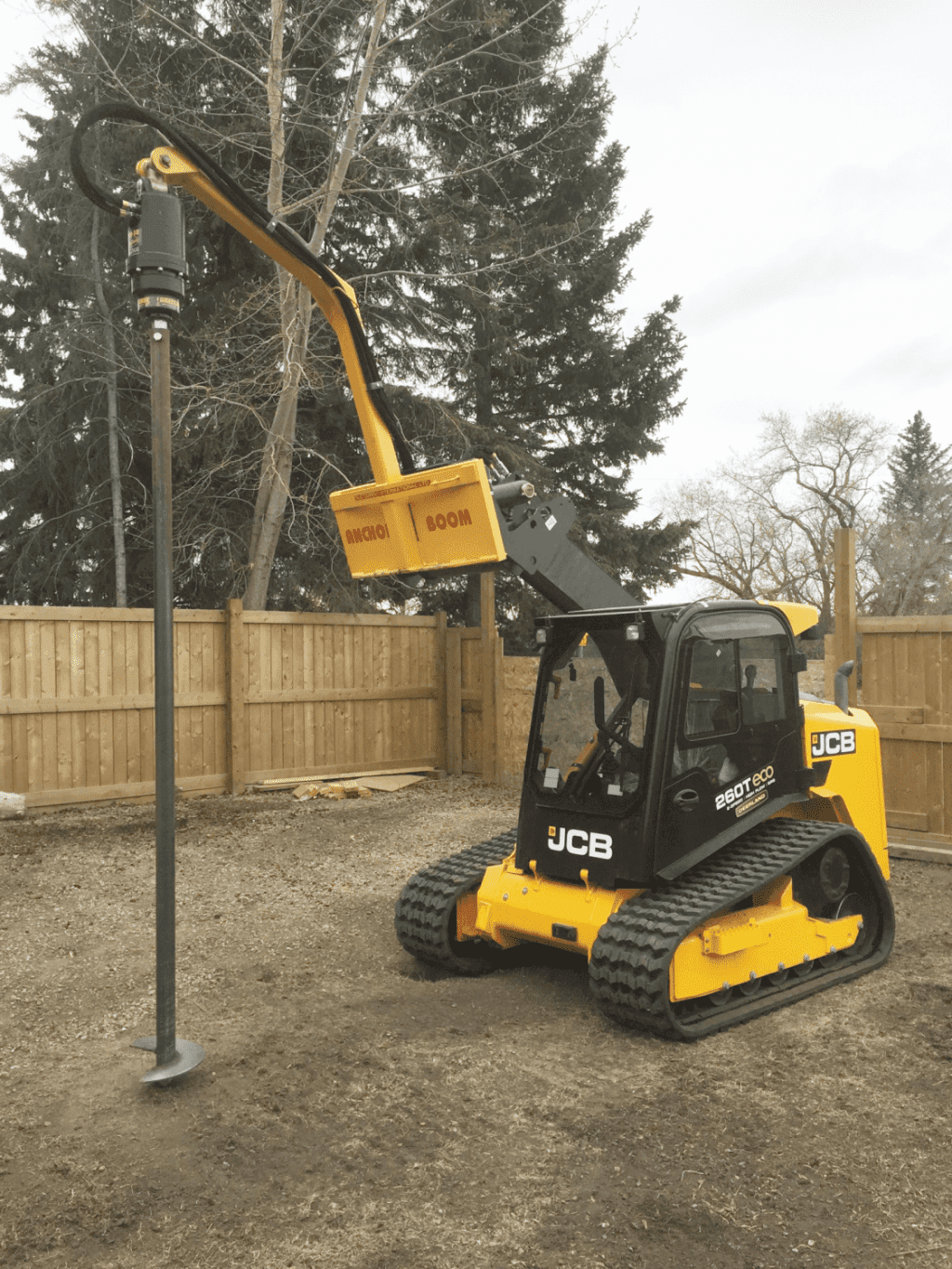 When building a prefab modular home or building in Western Canada a major component of the building structure is your foundation. The foundation is underpins the stability of the structure of your home and it's very important to choose a foundation that suits your needs.
The choice of your home's foundation depends on the type of soil at your site, function, environmental considerations and your budget.  Climate is another factor to consider when choosing a foundation. Certain foundations do not perform well in areas with high water tables or cold temperatures.
Built Prefab modular homes can be placed on a variety of foundations, including:
Concrete or Screw piles
Crawl space
Basement
Each of these options has their benefits and has different applications and we'll discuss the kinds of foundations available for modular prefab construction with Built Prefab in British Columbia, Alberta and Saskatchewan.
Screw Piles
Let's start with helical screw piles. These are a very economical solution that requires minimal disturbance to the ground. Helical screw piles are installed using a skid steer or similar machinery that simply turns the auger type pile into the ground until it reaches a tension specified by the engineer. Once all of the piles have been screwed in per plan, they are levelled off to laser precision. The screwpile method can be not only economical, but quite speedy in that a foundation for a modular home many times may be laid within an afternoon of work. There is minimal ground disturbance, lower costs and less time. The caveat to the expense savings of screw piles is that your building will require additional insulation and protection to its underside.
Concrete Piles
For instance if you are up at Whistler, Banff, the Kootenay mountains, or any other lot where you are on top of rock, there is more than likely going to be some amount of blasting required to build your foundations. If the project still requires piles, the option then becomes a sonotube type concrete screw pile. Essentially serving the same purpose a helical screw piles, concrete screw piles are installed by drilling a hole, inserting a form and pouring concrete into the form.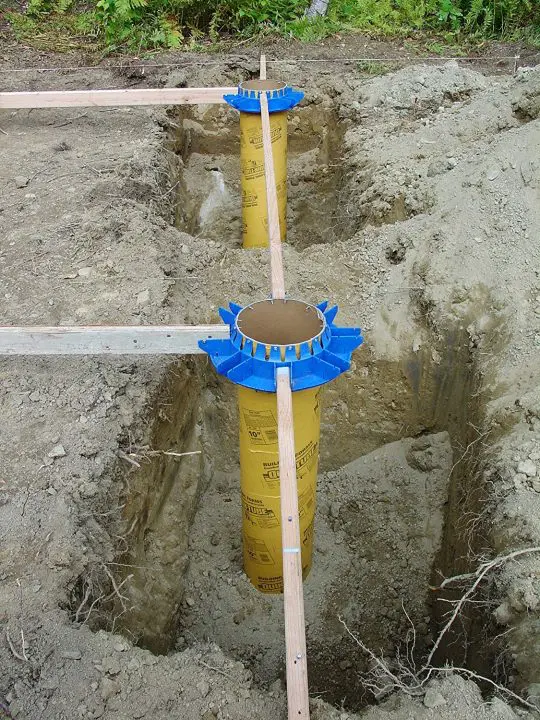 Crawl Space
The next foundation option is a crawl space. This option serves great utility providing you access to the underside of your home and offering insulation and protection from the elements. Much like a basement, a crawl space is created by excavating the appropriate area, pouring concrete footings and then pouring the foundation walls and floor. Once completed the home is craned onto the crawlspace and finished accordingly.  Once completed all mechanical and electrical tie ins are easily accessible under the building. A crawl space can be an economical solution to a basement and can even offer storage for things like kayaks, bikes and skis, which could work well if you have a lake property somewhere in the shuswaps or elsewhere.
Basements
Finally we come to basements. Basements can be costly, so if it is only being considered for the extra storage opportunities, a garage can be an easy solution for about 1/3-1/2 of the cost of a basement installation. There are a variety of ways to build a basement, but our favourite type of basement is that of the insulating concrete form (IFCs). IFC basement walls are recognized as energy efficient offering a thermal resistance of R22, which can be increased with some more insulation. Basement walls are unique since they are below the grade of the property and must handle significant moisture from both inside and outside the house. The obvious benefit of a basement is that there is typically a large footprint under the building that may be used as storage, or may be finished and become another part of the living space.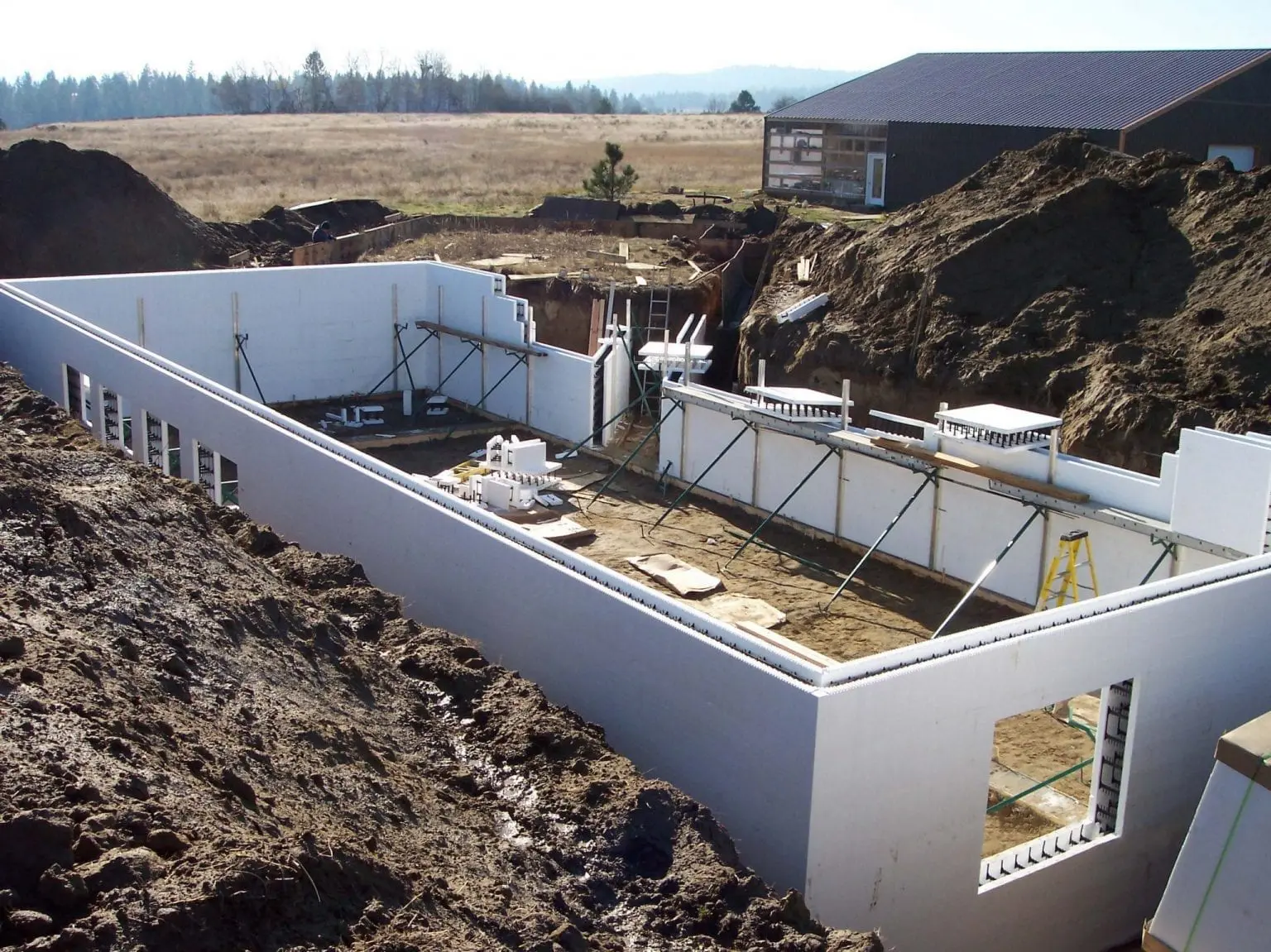 The downsides include the expense of the basement, and the fact that if you desire to finish the basement, it cannot be completed until the modules have been placed on top to protect the basement from the elements.  Additionally, if you are in a remote location in the North of BC, AB or Sask, you are now bringing a great deal of construction work to that remote site, which offers the same challenges of site construction such as labour, elements and others.
As a part of designing a home with Built Prefab, we will work with you to identify the best foundation option that suits your needs and will generate engineer approved plans to be submitted with your building permit package to your local municipality.
Clearly there are a few options, and there are others such as concrete formed basements, or even placing modules on top of a garage, but we hope this primer has been of help.
If you would like to learn more about options or to discuss your project, get in touch with us at info@builtprefab.com or head back to our site at https://builtprefab.com where you can learn more about us, our product, and our process.
Built Prefab designs and manufactures premium prefab modular homes in Kelowna, British Columbia and ships them across Western Canada.