Mass Timber – A Revolutionary Material Made Out of Wood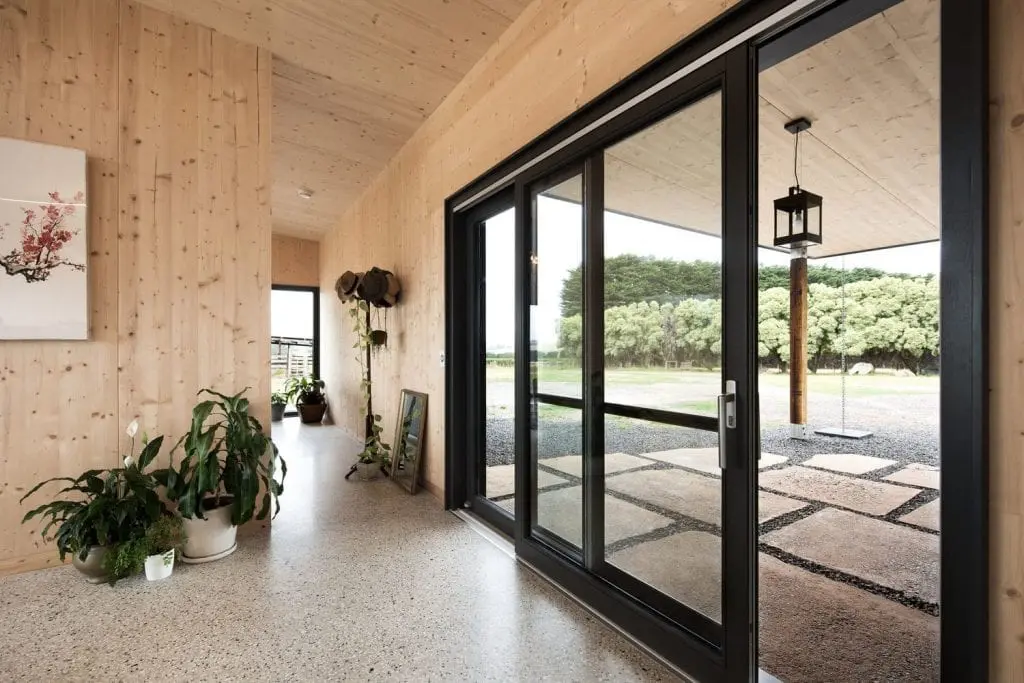 Built Prefab is big on mass timber, and incorporates many mass timber components into its design, particularly cross laminated timber. It is really a breakthrough in modular construction which facilitates almost all of the frame to be designed and cut by a computer as opposed to relying heavily on manual labour. The beauty is in addition to being a superior structural material that rivals steel and concrete, the cross laminated timber can either be covered in standard drywall or left exposed for a one of a kind rustic modern appeal. It's an entirely different approach to prefab modular construction, particularly when it comes to premium homes.
The Province of British Columbia is so invested in Mass Timber that they have changed the building code to allow for building up to 12 stories, and have recently announced that they want to use mass timber in their upcoming $20 billion of infrastructure projects. Here's a little information on the different kinds of mass timber out there.
Generally speaking Mass Timber is generally comprised of pieces of dimensional lumber pressed and glued together to create either posts and beams or decking. Some of the predominant Mass Timber products used are described below.
Glulam
Posts and beams are typically made of dimensional lumber glued in a continuing direction to create a long structural element called Glulams. Wood joints or steel fasteners are then utilized to connect the various posts and beams. The posts or beams are typically planed, sanded and stained for an appealing look. Various glulam beams are shown below.
The Glulam posts and beams typically provide the rigid frame for the construction of the building and large Mass Timber decking is then installed to create floors and roof structures. There are many methods for creating this decking, but the predominant materials are known as Nail Laminated Timbers ("NLT") and Cross Laminated Timbers ("CLT").
NLT
NLT is created by placing numerous pieces of dimensional lumber on edge and nailing them together utilizing an engineered nailing pattern and an engineered stagger pattern if the NLT is longer than the length of the dimensional lumber.
This is a relatively rudimentary system that was developed in Europe more than 100 years ago and can be seen in buildings throughout the world in various applications that utilize wood, as well as in the construction of certain bridges.
CLT
CLT was created building on the success of NLT. While NLT was easy to make, it possessed certain drawbacks such as shrinkage and expansion based on moisture content and the fact that while it was very strong in the direction of the timbers, it was very weak in the direction of the nails.
CLT is created by layering planks of dimensional lumber flat. Each layer is glued oriented at 90° to the next layer, usually in a symmetric way so that the outer layers have the same orientation. An odd number of layers is most common but there are configurations with even numbers as well (which are then arranged to give a symmetric configuration) and may be as thick as 9 or more layers depending on engineering.
The cross gluing allows using the plates with two span directions whereby some differences in stiffness and strength are observed along the two directions. It is similar to plywood but with distinctly thicker laminations.
Finger jointing is utilized to extend the length of the dimensional lumber so that the CLT may be as long as 60 feet by 12 feet wide or more. The CLT is also generally finished by planing the wood to smooth the surface and remove excess adhesive. Generally the finished CLT will be prepared by cutting, drilling holes in a massive CNC machine prior to being delivered to site.
Benefits of CLT include:
Up to 5 times lighter than concrete
Cost competitive against steel and concrete
Reduces overall construction time
Space creator, 1/3 thinner than concrete
Primarily requires carpentry skills and power tools
Superb fire resistance
Since CLT panels resist high racking and compressive forces, they are particularly cost effective for multi-story and long-span diaphragm applications. Some specifiers view CLT as both a product and a system that can be used interchangeably with other wood products; it can also be used in hybrid applications.
Because of CLT's structural properties and dimensional stability, this mass timber product is well suited to floors, walls and roofs used in mid-rise construction. The wall and floor panels may be left exposed in the interior which provides additional aesthetic attributes. The panels are used as prefabricated building components which can speed up construction practices or allow for off-site construction.
Other elements may include plank decking, solid sawn heavy timbers or other engineered wood products such as laminated veneer lumber or parallel strand lumber (pictured below).
If you would like to learn more about options or to discuss your project, get in touch with us at info@builtprefab.com or head back to our site at https://builtprefab.com where you can learn more about us,our product, and our process.
Built Prefab designs and manufactures premium prefab modular homes in Kelowna, British Columbia and ships them across Western Canada.