It's a Simple Process
There are just a few steps to go from thinking about living in a Built Prefab structure to having one. Please read below to learn more about steps, timing and costs involved.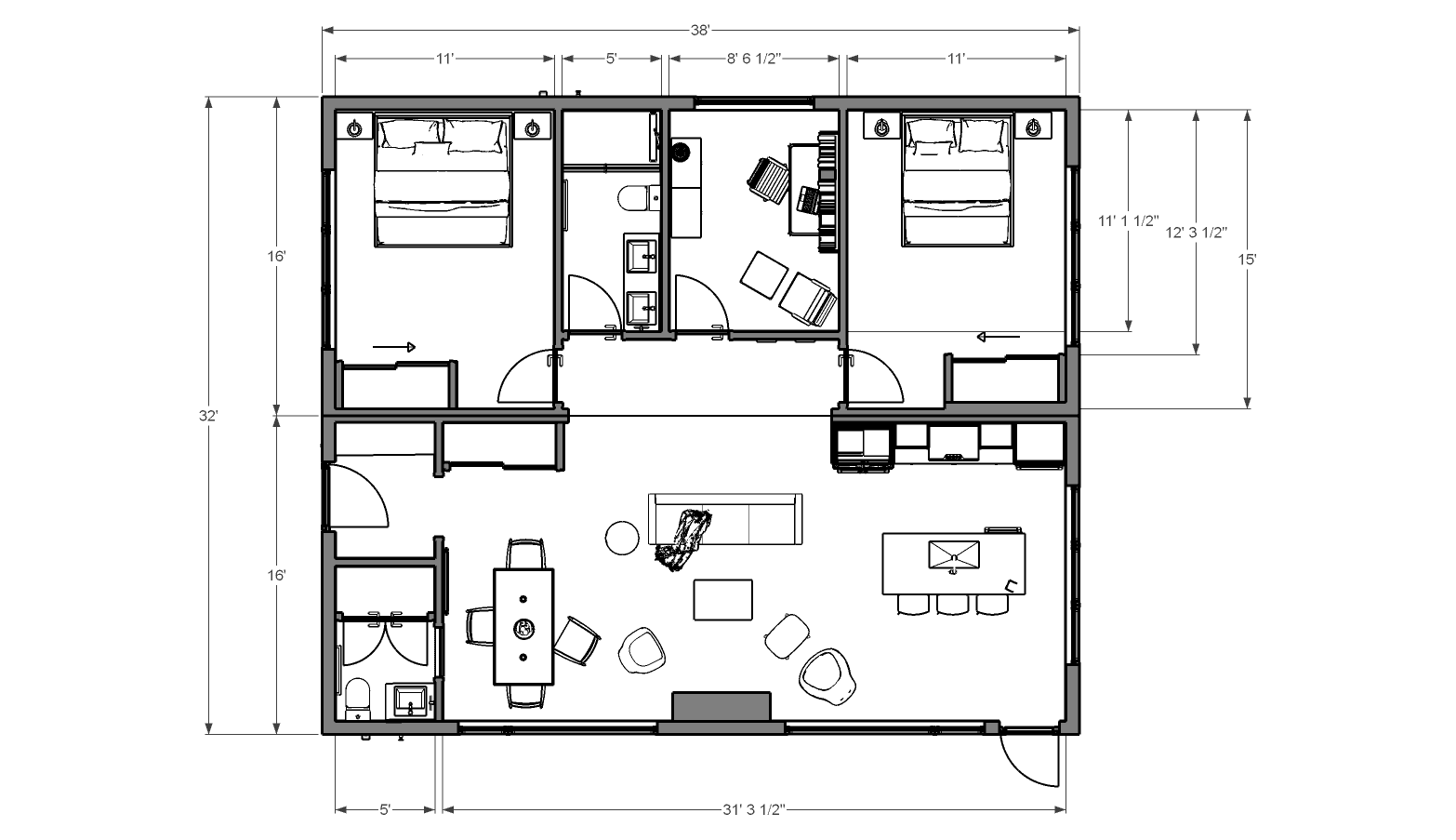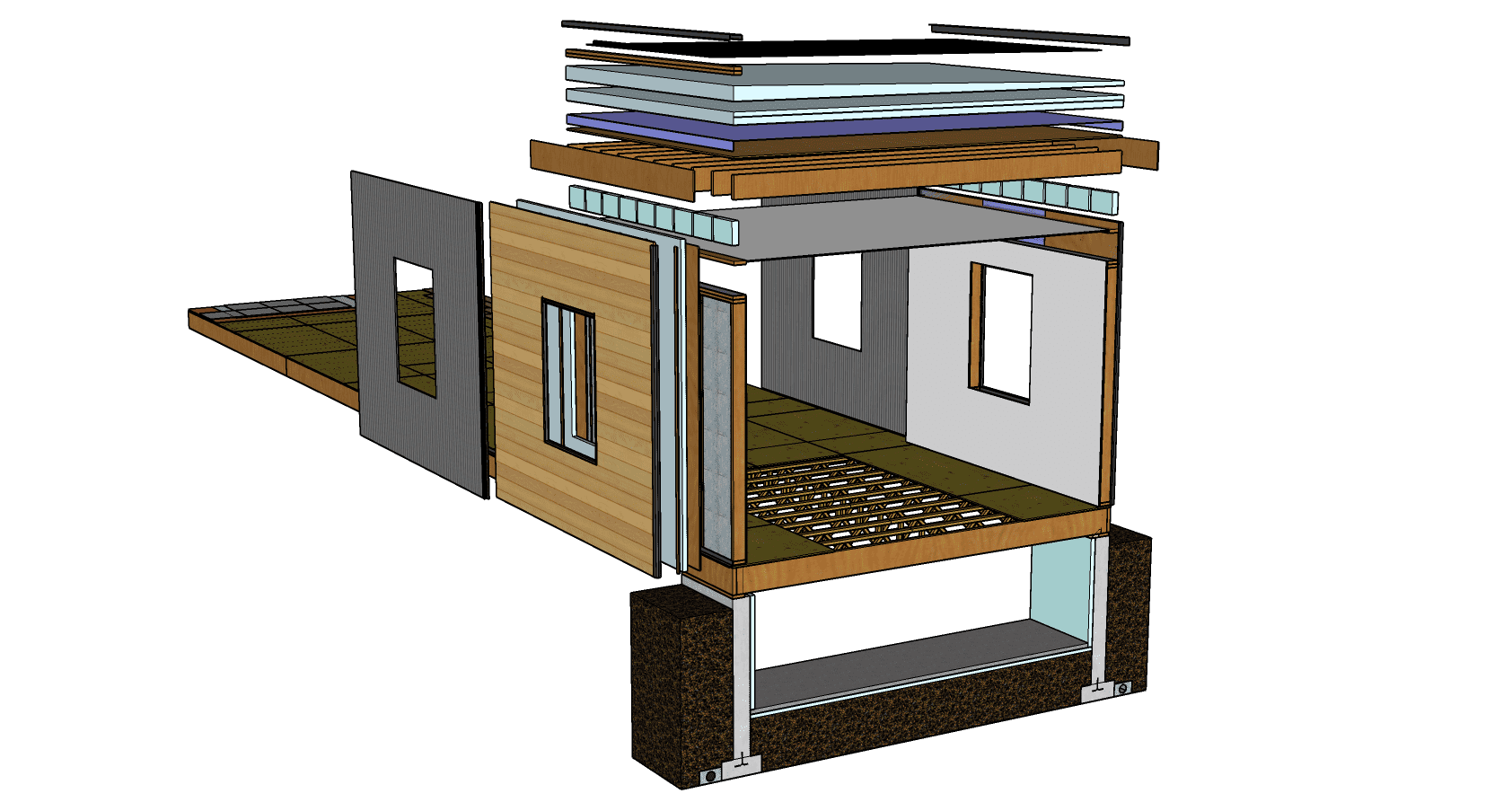 STEP 1 – GET IN TOUCH (1 WEEK)
PRELIMINARY DISCUSSION
We will review via phone or in person the viability of bringing a modular home to your site. Among other things we will discuss your particular project goals to determine if the Built Prefab solution is right for you. Among other things we will discuss: – Budget – Timeline – Scope – Logistics
STEP 2 – DESIGN AND ENGINEERING (4-8 WEEKS)
OPTION 1 – STANDARD PLAN OR STANDARD PLAN WITH MODIFICATIONS
With this option Built Prefab will either provide a Standard Plan or modify a Standard Plan with prescribed components and provide renderings of your home, a 3D walkthrough as well as a full building spec and production pricing for your home. After you've finalized your drawings we can move to completing your permit drawing for submission to your local building authority.
OPTION 2 -CUSTOM FLOORPLAN, PERMIT DRAWING AND FOUNDATION ENGINEERING
Built will provide a custom design and custom foundation engineering that can be submitted for local permit approvals. – Design Brief and Proposal – Conceptual Design and floorplans – Architectural Drawing Set – Custom Foundation Engineering – Price is quoted per project
STEP 3 – GET IN THE QUEUE (1 Week-12 Months)
PART 1 – RESERVE YOUR PRICE AND PRODUCTION SPOT
A Reservation deposit of home sale price is required to secure a production spot, price and delivery of your Built Prefab structure for 6 months .
PART 2 – SUBMIT FOR PERMIT
Permit documents are submitted to the local municipality for approval. – Permitting costs may vary from $100 to $10,000 + depending on municipality and building size – Permitting times may vary greatly depending on municipality
STEP 4 – BUILD (3-6 Months)
PART 1 – MATERIAL ORDER AND PRODUCTION
– Upon approval of building permit we will order your materials for production – Site construction usually starts at this time
PART 2 – PRODUCTION
– Fabrication of your Built Prefab structure begins – Weekly Pictures and updates are sent via private webpage – Completion date is updated
PART 3 -COMPLETION OF FACTORY PRODUCTION
– Site visit by Built Representative to ensure access and foundation requirements are met – Crane, Onsite installation and shipping rates are re-quoted and confirmed 30 days prior to scheduled shipping date
STEP 5 – SHIPPING, CRANING, INSTALL AND HANDOVER (1-6 Weeks)
PART 1 – SHIPPING AND CRANING
Your Built Prefab structure is shipped on a truck to your building location and craned or rolled onto the foundation, depending on the particular circumstances of the site.
PART 2 – BUTTON UP
– A Built Prefab approved installation contractor performs installation on foundation. – Final utility connections are completed by on-site contractor – Landings, decks and landscaping are completed by on-site contractor.
PART 3 – WALK THROUGH AND HAND OVER
After your home is completed, you will complete a final walkthrough with your Built Representative and any deficiencies will be noted and repaired.
Our Guarantee
We want you to be successful in your prefab modular home or cottage building project. Success means building on time and within budget and that's why we back up all of our packages with this exclusive guarantee with every purchase.
DESIGN
Whether you select a standard model or have our design department, Built Labs, will modify a model to your specifications, the finished design will be completed using 3D computer software and will meet the requirements of the Building Codes and your design parameters.
PRICE
The price of your prefab modular units as originally described in the Purchase Agreement, will not increase from the beginning of the project through completion, in normal construction time.
QUALITY
The standards of building components and other materials supplied by Built Prefab at the time of purchase conform to, or exceed, the Build Code in effect at your location. All manufactured products are covered by specific manufacturer warranties. The workmanship of all building products and components supplied by Built Prefab are guaranteed to be of a standard acceptable to good building practice.
Scope
Your prefab modular units, as described in the purchase agreement, shall be sufficient to complete construction in accordance with the Building Codes in effect at your location and the construction drawings supplied with your project.
Is Built Prefab right for you?
A Built Prefab structure is perfect for many situations. Here is a little more information to help you make that assessment.
A simple list to help you along the way
Ask yourself these questions, if you answer yes to many of them, you need to get in touch.
LAND
You own land or are you about to purchase land.
MODEL SELECTION
A Built Prefab model suits your needs or can be modified to suit your needs.
ACCESS
Your lot suitable for prefab modular construction.
BUDGET
You have a rough understanding of how much your project is going to cost.
CAPITAL
You have the money to fund the project.
TIMING
Are you ready to start building your new home in the next 6-18 months?
DESIGN
You are willing to pay a design fee to initiate your project.
Finishes and Upgrades
The devil is in the details.
Built Prefab's focus is on providing best products in your prefab modular home that not only look good, but are high value and won't slow down the build process. Once you've selected a floorplan, a dedicated Project Manager will help you through the process of selecting your finishes and upgrades.
GET STARTED NOW
Assessing your lot
Built Prefab structures can be placed onto almost any lot with flexible foundation options including screw piles, a crawl space and even a basement. Below are the typical requirements that identify whether or not your lot is suitable for a Built Prefab modular home.
ZONING AND BYLAWS
We must be certain that there are no restrictions in your area that would prevent the installation of one of our prefab modular homes and that the model you selected fits on your lot in accordance with the required setbacks and other restrictions. This is usually confirmed by checking the bylaws affecting your property and reviewing your site plan.
SHIPPING
We must be certain that we can ship the prefab modules to your location. Some models have modules that are up to 16? wide and close to 60? long and some modules may be too wide to ship down some highways or too long to turn into some lots. Sometimes these restrictions can affect available designs. Your Built Prefab representative will help you confirm whether or not a prefab modular home is suitable for your lot.
CRANING
Finally, we need to be sure that we can gain access to your lot with enough room to crane the prefab modular home onto its foundation. We can discuss your requirements, but it may require a look in person by a Built Prefab representative.
Start your design today!
Get started on your design today with Built Prefab. Choose from a staged approach to your standard design, or complete the entire package at once and receive a discount.
BUILT BLOG
Latest from Our Blog
Check out our blog to read more about various prefab and modular construction topics.
CONNECT WITH US
Contact us
We'd love to talk about your project.