What's Prefab Anyway?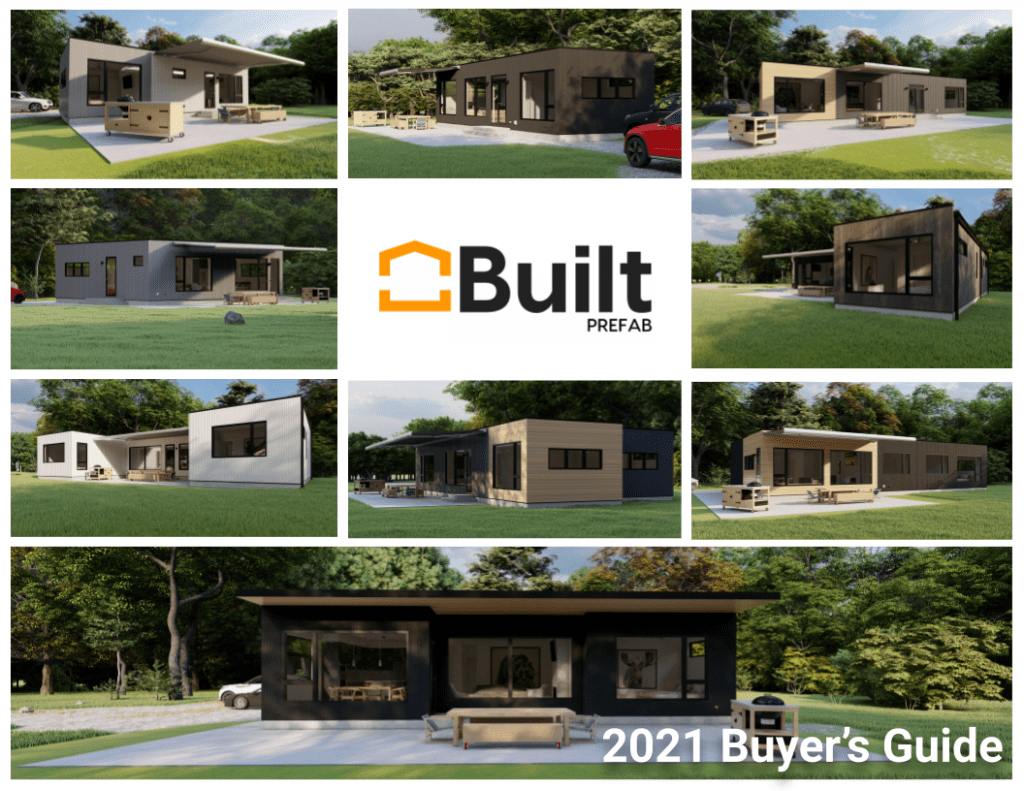 The world of prefab is a broad one, but in the most general sense, the definition of prefabrication is the manufacture sections of to enable quick or easy assembly on site.
When you think about it that definition can mean many things so we thought we would put together a handy description of each method  for you.
Traditional Construction
On one end of the spectrum is traditional construction, including stick framed homes like you see every day. Even traditional construction incorporates some amount of prefab. If you think about it, while there is a great deal of work occurring on the site, most of that work is happening with parts that were made somewhere else, or prefabricated.
The 2x4s were milled at a sawmill, the drywall, electrical, mechanical, plumbing, windows, etc. were all made in a factory somewhere and brought in pieces for installation at site.  
However, even though there is some prefabrication here, there is still a massive amount of work happening right at the site. So if you are in western Canada, Vancouver, Kamloops, Kelowna or the Kootenays, materials get shipped from the manufacturer to a hardware store and then sent to site for construction.
The benefit of this process is that it's easy to ship materials in very small components all over the world, but the downside is that once those parts arrive they are subject to elements like rain, snow, wind and theft and construction can be difficult to monitor and control in some situations.
Panelized Construction
Panelized construction is really the next step beyond traditional site framing. Even panel construction can have a range of prefabrication. Moreover, you can prefab simple wall framing or you can prefab entire assemblies right down to the insulation with products like structural insulated panels (SIPs) or passivhaus assemblies. With panelized walls, all of the exterior walls are installed on site like a jigsaw puzzle. Some panelized homes arrive on site with windows and doors installed and others have those parts installed on-site. Whether the components arrive with siding and roofing and other aspects can vary with each manufacturer and each home.
Panelized construction can solve many issues related to site construction, but still leaves a large amount of work to be completed on site.
Kit Houses
Kit homes go back to the early 1900s when people bought their homes right out of a catalog and they were loaded on a train and shipped to a house site. While kit houses have made some major advances, all of the components for the house are built in a factory, numbered, labelled and shipped ready for installation wherever you might be across Western Canada whether it be British Columbia, Alberta or Saskatchewan. Kit houses can include things like steel frame, timber frame, log homes and beyond.
Modular
Last but not least, and our favorite, is modular prefab. Otherwise known as volumetric construction, modular sees a process where as much as possible is built in a building and shipped to site as an entire unit for assembly on site. Modular is the process utilized by Built Prefab to build homes that are ready to go anywhere across Western Canada, including rural and urban locations.
Modular homes are almost complete when they arrive at the site with siding, kitchen appliances, flooring, and so on.
The benefit of modular construction is that the entire build process can be controlled and reviewed with much higher precision than any other prefab method.
Ironically the limitation of modular construction is that it cannot be shipped long distances without losing the economies gained in the factory. Moreover, once modules need to be sent to locations beyond a certain distance, management of construction, shipping costs and other elements begin to eat up some of the benefits of building in a factory.
From Kelowna, Built Prefab is capable of servicing Saskatchewan, Alberta and British Columbia with prefab modular homes. Learn more at https://builtprefab.com.
Wrap Up
Prefab can mean many things and there are in fact many variations of those described above.  In reality there is no one size fits all solution. Considerations that need to be made about what method to use include site access, budget and timeline, among others.
If you would like to learn more about options or to discuss your project, get in touch with us at info@builtprefab.com or head back to our site at https://builtprefab.com where you can learn more about us, our product, and our process.
Built Prefab designs and manufactures premium prefab modular homes in Kelowna, British Columbia and ships them across Western Canada.